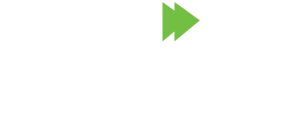 Accounting doesn't
have to suck!
Simple accounting for businesses on the rise 
Shift is an outsourced bookkeeping, accounting and financial insights company. We're like a CFO and controller for your business, except we don't need a corner office, a company car, or a bold annual salary. We do it all: day-to-day bookkeeping, monthly and annual reporting, and everyday number analytics and advising to help you reach your business goals.
No more balance sheet anxiety
Day-to-day bookkeeping
We organize, track, record, and process all your day-to-day revenue and expenses. Whether it's across Canada or into the US, it's automated and easy (So no more stacks of paper!).
Full Cycle Accounting
We prepare financial statements and reports and manage your business dashboard — and we do it in English so you don't need have an accounting degree to understand them. Keeping on track is easy.
Financial Insights – business intelligence
We get to know your numbers inside-out, backward, and forward. So we're well qualified to help you unleash the potential of your numbers and make more money.
Bookkeeping as you know it is dead.
If you've got lofty goals, a bookkeeper isn't going to cut it. You need more. Good news. As a financial insights company, we do more:
CPA designated accountants.

You get the best.

All accounting functions.

Overseen and taken care of.

Task monitoring.

No balls are dropped. Ever.

Backups.

Nothing gets lost.
Growth support.

We help you hire in-house when the time is right.

Expert advice.

Complex financial concepts explained easily.

Flat fees.

You pay the same thing monthly. No surprises.